Blogs:
"Chapter 2 AGE OF CHAOS:Depths of the Past TEAM! "


Hi so i'm here to announce the new team of AWESOME creators who have banded together for Age Of Chaos: Depths of the Past!

Previously the webcomic was brought forth by the partnership of two childhood friends who journeyed through elementary school together and have teamed up once again. This dynamic duo


Unfortunately, Yuishizu had to leave due to educational and career reasons that no longer allow her to work with the webcomic.

So Nic ventured off trying to find the perfect individuals who'd fill in so that the webcomic would continue. What she(or well i) did not know is that she would meet 2 of her friends who'd be interested in it along the way...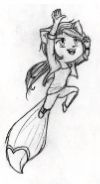 Leiseflustern(AKA: LF) - Nic and Leiseflustern(AKA: LF) met 2 years ago at a livestream chat while watching a mutual friend of theirs draw. Nic and LF hit it off real well, exchanged contact numbers, and became good friends after. Joining forces with Nic, LF inked and embellished strips 18 to 20 of chapter 1 of the webcomic. She also created a valentines special! LF is the main artist for Chapter 2 of the webcomic; she is now working on the Chapter 2 cover page. LF will continue work with Nic on producing great pages for you to read along with the new addition to the AoC team Lillian!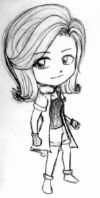 Lillian(AKA: Lily) - Nic and Lillian met a bit over 2 years ago in a MMO called Shin Megami Tensei (SMT). They interacted how most players did by trading, doing dungeon runs together, and partying together for various activities. Somehow these two bumped into each other so much in game that they became good friends. Joining forces with Nic and LF, Lillian is now the main secondary artist for Chapter 2 of the webcomic and has started on working on Chapter 2 Strips 1-3. She along with LF will continue to work with Nic producing great pages for you to read!
Nic Wryte - Yuishizu's previous webcomic partner and elementary friend, Nic has continued to push on with the webcomic as it holds a very precious place in her heart. Nic is excited to be working with these 2 people(above) and with this new partnership, Nic hopes to strengthen her bond of friendship with both LF and Lillian. Nic is the author of the webcomic and is in the process of writing chapter 2, she is now on strip 6. She also is trying to grasp CSS coding to create an official website for the webcomic. Nic will continue working with LF & Lillian producing great pages for you to read!

Age Of Chaos: Depths of the Past can be read in these webcomic websites:
Smackjeeves (main website)
http://aoc-depthsofthepast.smackjeeves.com/
Manga Magazine (alternative)
http://www.mangamagazine.net/manga-and-comics/AGE-OF-CHAOS-DEPTHS-OF-THE-PAST/detail-page/4791?lang=en
Tapastic (bigger better resolution)
http://tapastic.com/series/aoc-depthsofthepast
Comicfury (alternative)
http://aoc-depthsofthepast.webcomic.ws/

Age Of Chaos: Depths of the Past UPDATES WEEKLY EVERY FRIDAY OR SATURDAY!

Author: Nic Wryte
Main Artist: Leiseflustern(AKA: LF)
Secondary Main Artist: Lillian (AKA: Lily)
Previous Chapter 1 Main Artist: Yuishizu
with Constant Guest Artist: Torus who is the webcomic's #1 fan

Samples of Nic's Literature = www.writerscafe.org/nicwryte
LF's Deviant Art = http://doodle-fox.deviantart.com/
Lillian's Deviant Art = http://flamesoffirelily.deviantart.com
Comments: